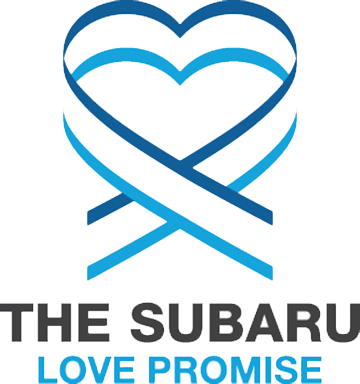 What is the Subaru Love Promise?
Subaru and our retailers believe in making the world a better place and the Subaru Love Promise is our vision of respecting all people. This is our commitment to show love and respect to our customers and to work to make a positive impact in the world.
How is International Subaru dedicated locally to the Love Promise?
Our Love Promise can be seen in various partnerships with local charities and non-profits. We're grateful for the opportunity, not only to be a part of our community, but to serve it as well.
Humane Society of Sheboygan County
Love Promise Stories from International Subaru
Subaru and International Subaru believe in making a positive impact on the communities in which we live and work. We uphold that belief through our Love Promise Community Commitment. Every month, we select inspiring stories from customers and partners from around our area who strive to support our collective commitment and feature them here
Rajahs Journey Home - Jody M
Meet Miss Rajah. Despite significant obstacles and medical issues, Rajah has found her forever home through the help of the Subaru Loves Pets program. Rajah came to the Humane Society of Sheboygan County from an overcrowded shelter in the south that was not equipped to deal with the number of abandoned pets or the medical expense needed to care for dogs like Rajah. Rajah made her journey on a plane with several other transport dogs headed to Wisconsin shelters that could care for them and place them in their forever homes. Rajah arrived at our shelter with an old eye injury that had not healed. Rajah's eye treatment continued for several weeks with the hope her eye condition would improve. Unfortunately, after aggressive treatment, there was no progress. The eye was causing her significant pain. Our vet determined her eye needed removal. Rajah was a trooper through everything she had endured. Her demeanor never changed. She is such a loving girl. She recuperated in staff offices and snuggled in chairs while we worked. Why? We needed to keep her from re-injuring her eye after surgery. Rajah is one of many animals that is helped by the Subaru Loves Pets program by providing the needed funding to care for all aspects of a pet's journey to adoption. Rajah's journey to her forever home is now complete. She is doing well, loved beyond measure, and even has a furry sibling, Loki. Her mom, Kim, sends us regular updates and is so grateful for all everyone has done to care for Rajah. This is just one of the many stories that were made possible by the support of Subaru and Subaru Loves Pets promotion.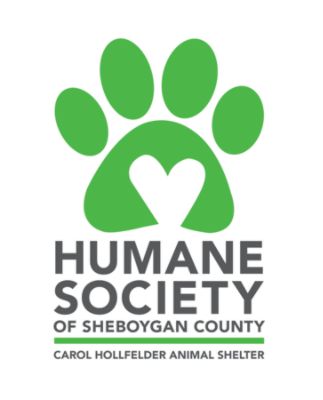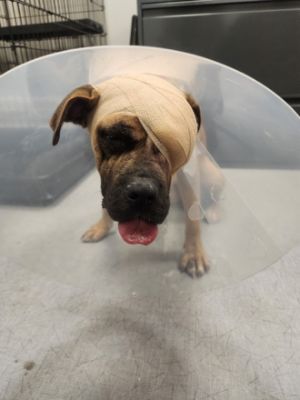 ---
International Subaru Loves to Care for Patients of Vince Lombardi Cancer Clinic - Brenda K
The generous staff of International Subaru visited the Vince Lombardi Cancer Clinic on July 7th with gifts in their arms. Throughout June customers who visited the showroom of Subaru were invited to write words of comfort and encouragement for the blood cancer patients of the clinic. Pairing these notes with 80 warm fleece blankets was a great way to show these patients that they are not alone in their cancer journeys. Patients tend to feel cold as they receive their chemo infusions, and these blankets bring both literal and symbolic warmth to them as they sit in the chair for hours at a time. Twenty-year ALL survivor Linda joined this special delivery to the cancer clinic! She volunteers with The Leukemia & Lymphoma Society because she wants to be there for others. She says, "This is something that no one should go through without a LOT of support." She remembers receiving amazing care during her treatment and made a point of thanking the clinic staff for their hard work because they have such a difficult job. The Leukemia & Lymphoma Society is proud to partner with amazing local businesses to bring comfort to cancer patients throughout their cancer treatment and survivorship.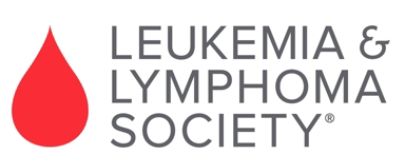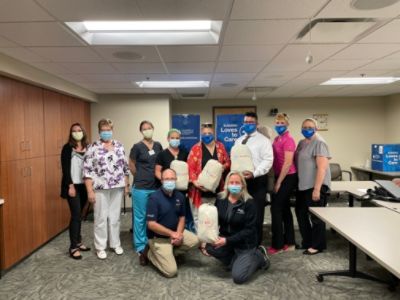 ---
Share the Love 2019 - Lauren D
The 2019 Share the Love Event was a day filled with festive fun including pet photos with Santa, adoptions, raffles, baked goods and more! The Humane Society of Sheboygan Couny is so grateful to Subaru for their collaborative spirit. Thanks to this partnership, shelter pets were able to find their forever homes just in time for the holidays.This event provided the perfect opportunity to enjoy a festive celebration while raising money for animals in Sheboygan County. Thank you for being an incredible partner and giving back to shelter pets and the community this holiday season.
---
MEALS ON WHEELS - Allison T
Fresh Meals On Wheels of Sheboygan County is very grateful for the Share the Love program. Participation in the event has helped educate our employees and volunteers about durable and safe Subaru vehicles, it encourages us to do more to promote "sharing the love" over the holidays and the generous donations from Subaru of America for our involvement in the events has help provide delicious, homemade, medically tailored meals for our elderly and homebound neighbors. In the last three years these donations have subsidized more than 7,000 meals in Sheboygan County! Thank you Subaru!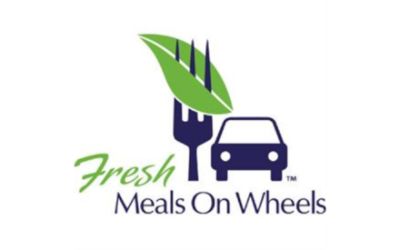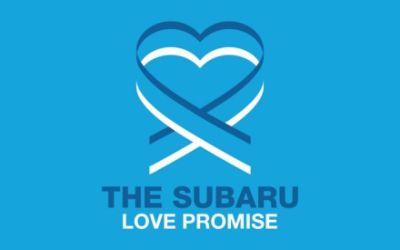 ---
Share the Love 2018 - Carissa B
The 2018 Share the Love event was truly amazing!! The collaboration with Subaru gave the Humane Society Sheboygan County the opportunity to give the greatest gift this holiday season…a loving home to many of our furry friends. The combination of hard work, collaboration and dedication hitched the event off with success. When a community joins together we can do powerful things. Thank you for thinking of the animals at the Humane Society of Sheboygan County; together we are making our community a better place to live.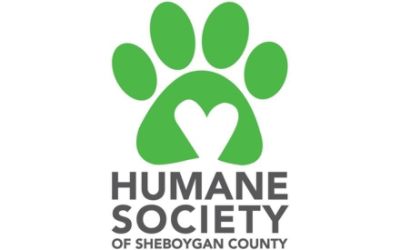 ---
Share the Love 2017 - Leah H
Share the Love was a warm holiday cheer event that brought smiles to pets, families, volunteers and community members. The best part of all is that Sheboygan County Humane Society shelter pets found a loving home! Marbles was one of those lucky cats, he had attended several adoption events over the past year without luck of finding his new home. We knew the Share the Love event would be a great opportunity to showcase a variety of shelter pets. As luck would have it Marbles caught the eye of a wonderful family. It was meant to be! All the staff and volunteers are overjoyed that Marbles got the greatest gift this holiday season, a loving home! Like so many shelter pets a loving home is the greatest gift. What we don't always realize is how much they bring to a family. Pets teach us forgiveness, patience, love and compassion. It might seem like a small act to adopt a pet, but to them it is the world. SCHS is here to change the world in the lives of all of our shelter pets. This wonderful event was made possible by a grant from The ASPCA and Subaru International Sheboygan. As a community we join together to make a difference. Join in our efforts to change lives!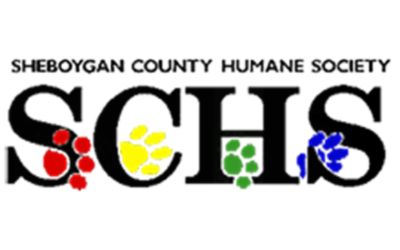 ---
Share the Love - Leah H
Sheboygan County Humane Society is a private open admission shelter which means we are not funded by city or county tax dollars and no homeless animal in Sheboygan County is turned away. SCHS's mission is the prevention of cruelty the animals, the relief of suffering among animals and the extension of humane education. We rely heavily on community support to carry out our mission to provide treatments, vaccines, surgery and care to the 2,500 pets we care for annually. Subaru International helped support pet care with their generosity and support during their Share the Love event. SCHS was overjoyed with the nomination to be a selected non-profit to benefit from their Share the Love event. Along with hosting the Share the Love event over several months, Subaru also hosted a pet event that had pet pictures with Santa by Breanna Rae Photography, vendor booths about pet awareness and featured adoptable pets. Subaru International's Share the Love event raised almost $10,000 for the homeless pets of Sheboygan County. SCHS is honored to receive the support to care for those who do not have a voice and help them find their forever home. When a community joins together we can do powerful things!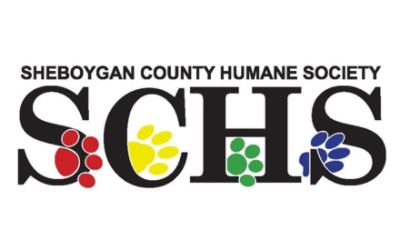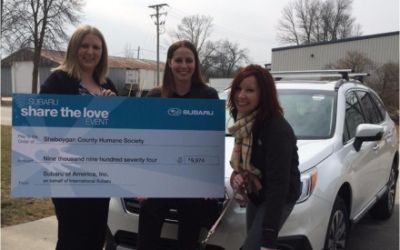 ---
Toys Arrive at Project Angel Hugs!!! - Chari P
International Autos did a toy Drive for PAH, we received many wonderful gifts that were sent to the children in our program. These children are either battling some form of cancer or suffering from the side effects of the treatments for cancer. Some are home bound and cannot be with friends or at school for all of the activities that holidays have to offer. We send them holiday boxes for Halloween, Christmas, Valentine's Day, Easter and their birthdays. International Autos was one of the many donors who helped to make the Christmas season extra bright for 237 families! Thank you for your support! Chari Perl
---
Making a difference - year round - Allison T
Our friends at International Subaru in Sheboygan, Wis., are wonderful! They deliver meals regularly all year long and are willing to go above and beyond. Every December they take the time to drive to an area floral store to pick up hundreds of poinsettias and bring them to our Meals On Wheels site. This often involves multiple trips and is during the busy holiday period. Yet, it happens year after year. The colorful plants are then distributed to our homebound, elderly and disabled clients who relish the beautiful flower and are grateful that people took time out of their day to bring a smile and show love. Thank you International Subaru for Sharing the Love!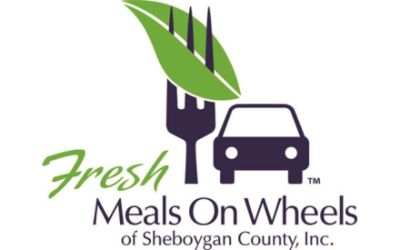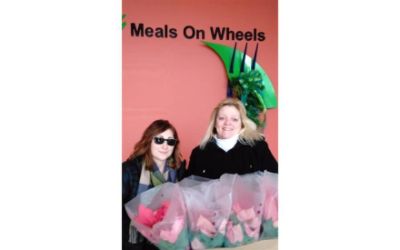 ---
Generous Donations to 2nd Grade Classroom - Elizabeth G
I'm a second grade teacher at Jackson Elementary School in Sheboygan, WI. As summer 2015 was coming to an end and the school year was approaching, I was anticipating the annual shopping trip to retrieve student supplies, and spending money out-of-pocket (as all teachers do). It was just then that I received an email from Katy at International Subaru announcing that they saw my profile on a website called "Adopt a Classroom". She went on to explain that they have decided to adopt my classroom and donate school supplies, including books, whiteboards, notebooks, folders, markers, pencils, erasers and many other supplies, for my students. I was absolutely humbled by International Subaru's generosity and kindness. I was stunned when Katy and another employee came to my classroom on a late summer day to deliver all of the wonderful donations they collected from employees and customers. Little did I know that some of my students this year would be struggling to meet their basic needs. The supplies we received has made a difference in their learning, as well as their lives. When they came to "Back to School Night" and saw supplies set out on their desk, I could see the excitement and joy spread across their faces. Thank you, International Subaru, for not only giving us supplies for a successful school year, but for bringing happiness into our classroom!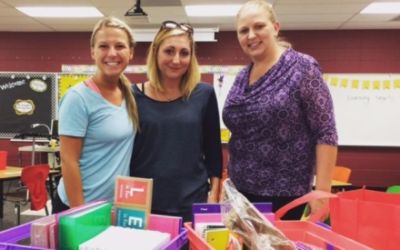 ---